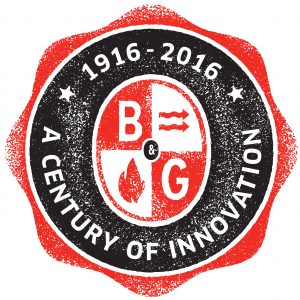 48-Hour shipping on select Bell & Gossett e-series pumps!
As the region's exclusive representative of Bell & Gossett products, we are able to furnish top quality pumps quickly to help you complete jobs faster and provide superior service. Trust the Power of e for efficiency, experience, expertise, and environmental engineering!
---
The Series e-60 is a three-piece in-line centrifugal pump designed for heating and cooling, potable water, and other fluid transfer applications.
Series e-60 features:
Upgraded unitized mechanical seal
Dimensional interchangeability with legacy Series 60
Series e-60 ECM for simple variable speed control
3 year workmanship warranty (1 year for ECM)
Replaces Series: Armstrong 1050 & 1060, Taco 1600, Grundfos UPS
Download the e-60 Replacement Parts Guide.
---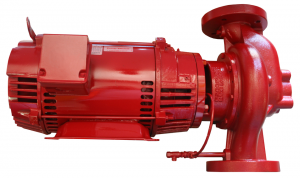 The Series e-80 delivers a broad efficiency range for fixed or variable speed operation. Scale up to 8 of these versatile units in parallel operation.
Series e-80 features:
Cast iron body with stainless steel impellers
Sensored or sensorless controls
Expanded efficiency island
Vertical or horizontal application
Replaces series: Armstrong™ 4380, Taco® KV, Grundifos™ VL
Download the e-80 Replacement Parts Guide.
---
Series e-90 boasts the new robust EPR/carbon/silicon carbide mechanical seal which lowers maintenance and increases the life of the pump. This pump is rated for 250°F and 175 PSI and is perfect for chilled water loops or heating water loops in commercial hydronic systems.
Series e-90 features:
Close-coupled, horizontal or vertical installation
Space saving back-pull-out design, low maintenance, long life, quick shipment
Wide range of applications; hydronic heating and cooling, pressure-boosting, refrigeration and heat exchanger circulation
3 phase 1-3 HP Premium Efficiency TEFC, 1 Phase available from 1/3 – 2HP ODP
Replaces Series: Armstrong 4360, Taco 1900, Grundfos TP
Download the e-90 replacement parts guide.
---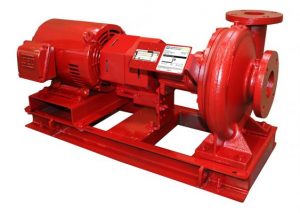 Series e-1510 is available in 26 sizes and a variety of configuration options that enables customization and flexibility to fit a broad range of operating conditions.
Series e-1510 features:
True Back Pullout
cutting edge computational fluid dynamics (CFD) design technology
Internally Self-Flushing Mechanical Seal
Computer Controlled Impeller Balancing
Heavy Duty, Rugged Baseplate
Solid-Foot Mounted Volut
Replaces Series: 1510
Download the e-1510 Replacement Parts Guide.
---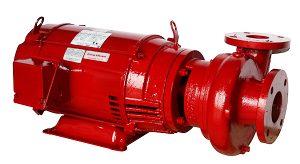 The Series e-1531 is a space-saving, close-coupled, end suction pump with footless volute and the largest "Efficiency Island" compared to other similar pumps.
Series e-1531 features:
Available with Intelligent Pump Controllers and Variable Speed Drives
15 sizes, 1.25" through 6" discharge
Back pullout design for ease of maintenance
Replaces Series: 1531
Download the e-1531 Replacement Parts Guide.
---
Simple Ordering Process
1: Gather your job specifications and product info from your motor ID label and pump ID. Tip: print our e series fast shipping page and fill it out on-site.
2: Complete the form below.
3: Receive your quote and complete your order with one of our steam and hydronic experts. Your custom-built pump will ship within 48 hours after you complete your order.
Send us some basic info about your fresh water pump needs and a sales rep will be in touch to complete your order.