Getting products faster cuts down job time and boosts client satisfaction.
We have the capacity for helping you complete jobs faster
The 25,000 sq. ft. headquarters in Amherst NY includes our warehouse, where we are able to provide same day shipment of most stock items. Supporting both new products and parts, we are able to meet most emergency needs directly from our own inventory. In addition, many of our products are readily available from a network of stocking distributors, to provide local inventory to the territory we serve.
Custom assembly in-house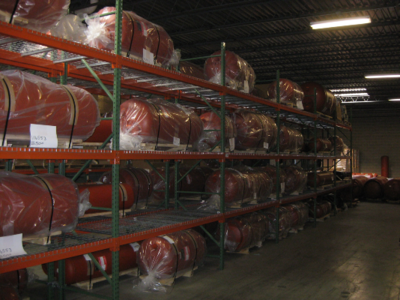 We also have the ability to assemble e-1531 and e-80 kits including trimming impellers to your specifications to fit your specific job right in our warehouse. E-90 and e-60 kits are also available in as little as 48 Hours as part of our 48 Hour Pump Program. With Frank P. Langley gone are the days of waiting weeks to receive your pump leading to less down time and increased money savings.